Debra Hess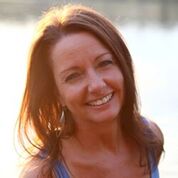 Visionary, Inspirational, Leader
Education:
E-RYT, 200 hr Forrest Yoga Training, 500 hr Prana Flow, BA Music Therapy, Completed Shamanic studies with Brad Keeney, Therapeutic studies with Doug Keller and Tias Little, Student of Divine Sexuality with the The Sweet Medicine Deer Tribe

Owner, Simply Yoga Studios LLC
In Debra's yoga classes you will experience a teacher that guides and encourages you to explore your own limitations and growth potential with ease. For those injured, Debra will work patiently and therapeutically with you. Her conscientious attitude works easily with those having special needs and limitations. Expect to feel more deeply, improve your physical intelligence, get stronger through deeper skills of awareness, and open to soar with your spirit. Debra walks an Awakened path that she shares in her advanced Programs meeting the ever challenges of the Human Journey. Students who connect with Debra often receive a high transmission of love that inspires and opens themselves to a deeper level of awakening. Debra builds and holds containers of deeper programs that have brought many students through challenging Grief, Unknown Emotional Trauma.